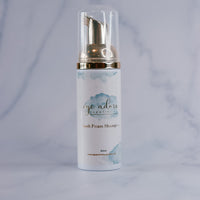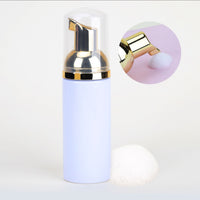 Lash cleansing is such an important step in your lash extension cycle. Eye adore Supplies foaming Eyelash Extension Cleanser is a gentle, oil free, plant based cleanser designed to remove any Makeup, Oil and Dirt from your lashes without risking your retention.
We highly recommend retailing our Lash Cleansers to your clients and we have made sure to keep our prices low so you can still make a profit on each Lash Cleanser that you sell. 
A key factor in your clients having great lash extension retention is making sure that their lash extensions and natural lashes are kept clean as build-up of oil makeup and debris can break down glue and cause retention issues.
Single lash cleansers bought includes cleanse brush. 



$138.99 10 pack - use code TENPACK at checkout to Retrieve price.  
$16.95 per piece with brush.
PREMIUM PRODUCTS YOU CAN TRUST
Premium products produce premium lashes.
OUR COMMITMENT
To consistently provide well stocked, premium products and outstanding customer service levels.