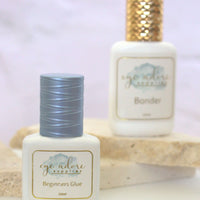 Eye Adore beginners adhesive 2sec
10 ml
Dry time - 2Sec
Retention - 4-5 weeks
Colour - Black
Storage method -
Sealed packaging 6 months shelf life.
Must be used up within 2 months after opening.
The best storage temperature is 4-20 degrees Celsius,
The best storage humidity is 45% -75% RH.
The best operating temperature is 23-26 degrees Celsius.
 Store in a cool, dry place or in a airtight sealed container.
Instructions -Shake for 2-3 minutes before use. Reapply glue dot every 30 minutes
PREMIUM PRODUCTS YOU CAN TRUST
Premium products produce premium lashes.
OUR COMMITMENT
To consistently provide well stocked, premium products and outstanding customer service levels.