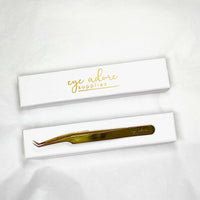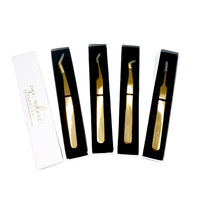 45 degree isolation/volume tweezers
Durable & rust resistant
Light weight
Great for pickup and separation
Perfect for Volume eyelash extensions
Eye Adore Supplies 90° angled tweezers are made of high quality steel. This durable, light weight tool has excellent tension to assure that extensions do not slip through the tip. It is designed to rest perfectly into technician's hand and to pick up easily even the thinnest lashes and hairs.
90 degree angled tweezers are great for eyelash separation, especially during Russian volume sets.
PREMIUM PRODUCTS YOU CAN TRUST
Premium products produce premium lashes.
OUR COMMITMENT
To consistently provide well stocked, premium products and outstanding customer service levels.